Pet Portraits
Ceramic Sculptured Tiles!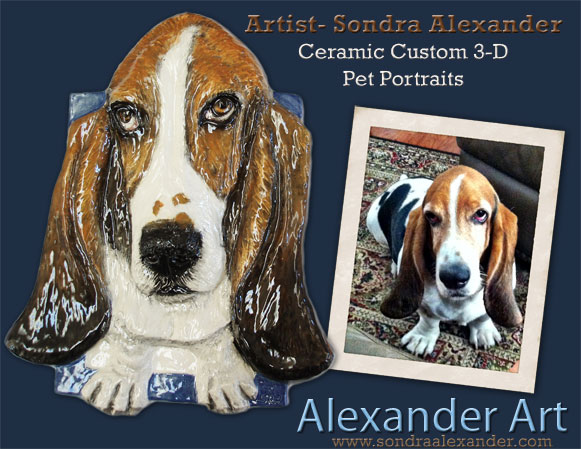 ***The new kind of Animal Portrait by Sondra Alexander***
Sondra specializes in Ceramic Animal Portraits, Bronze and fine art . She services private individuals, designers and businesses.
Fun Fundraising Event For Shelters Everywhere!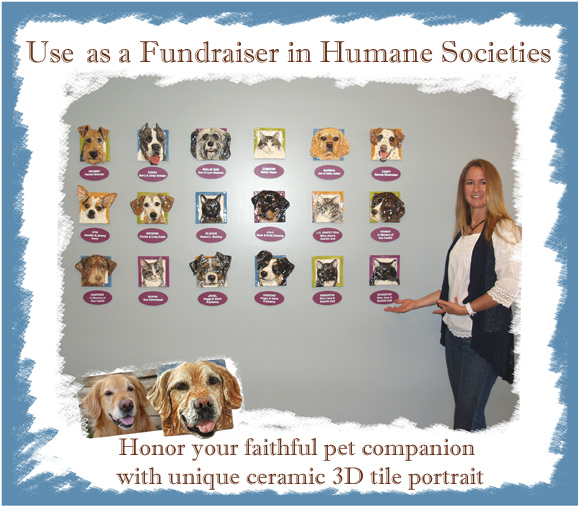 Watch me playing with a Lioness at the West Coast Game Park in Bandon, Oregon... I love her!!!
Don't miss the fabulous Ceramic Dog, Cat, Equine, Western Tiles & Zoo!
Sondra caters to many by her innate ability of being diverse in every media. From beautiful oil portraits of people to life-like ceramic relief tiles of dogs, Sondra can deliver some wonderful artwork! She offers originals, prints, bronzes, note cards and beautifully sculpted ceramic relief tiles! Look in the Gallery! *Part of the proceeds goes to animals in need!*